Canberra
At Urban Rec, we're jumping with joy to be expanding into the nation's capital. We are not your regular sports club. We are going to be twisting up the sports scene, introducing people to recreational fun, and turning work-places into active, creative hubs. Think large scale bespoke events, small scale intimate leagues, and events that will make your eyes light up.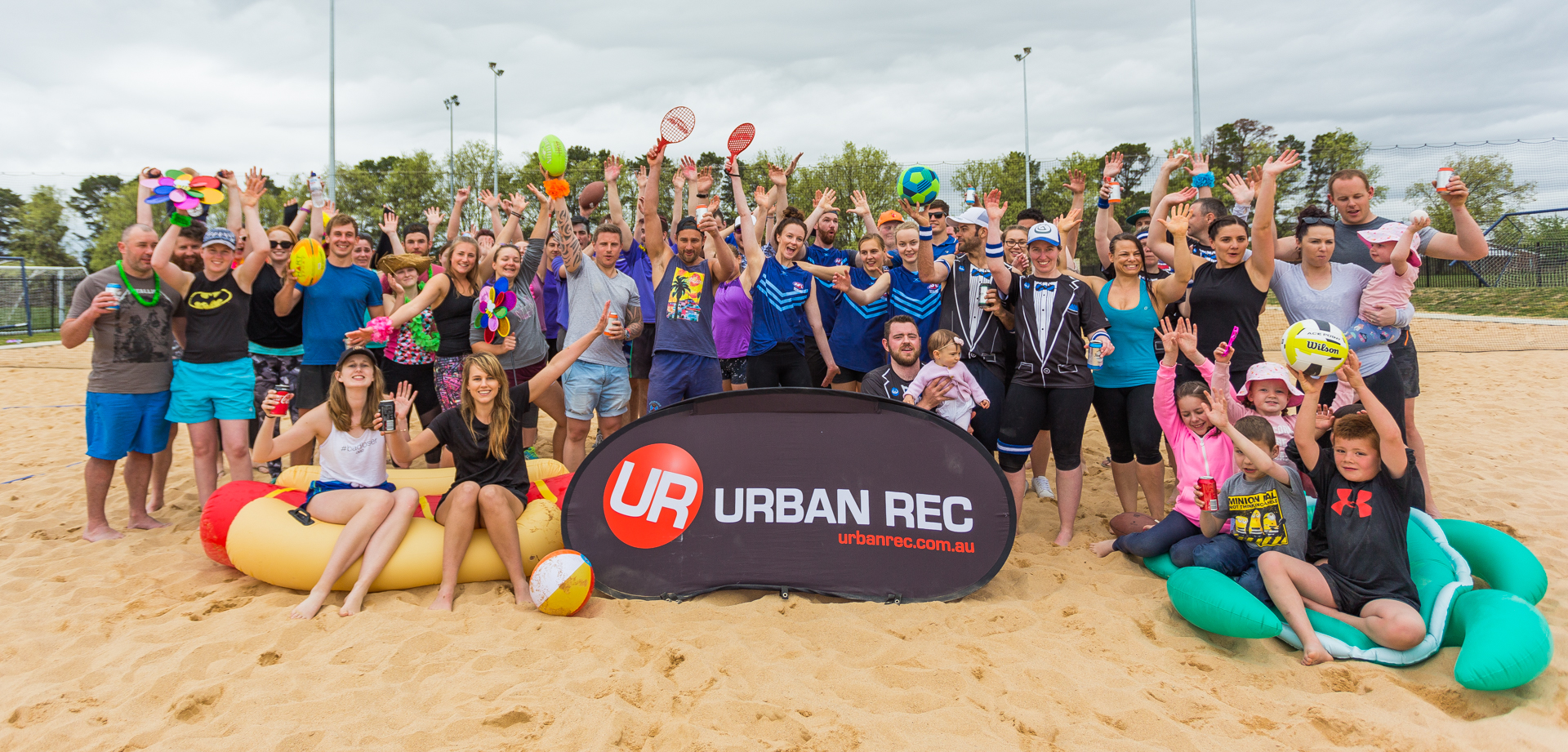 ---
some THINGS WE're gonna DO DIFFERENTLY.
DIFFERENT SPORTS, AND STYLES OF PLAY We have hand picked the sports which we think will have the most impact. Stuff we think will add a dash of difference into your normal weekly routine.
SOCIAL, BEGINNER FRIENDLY COMPS We pride ourselves on bringing you leagues that are actually fun, and targeted at teams and individuals that don't take themselves or the game too seriously. This is about fitness, new friends, and a bit of fun. Dickheads need not apply.
DISCOUNTS AND SPECIALS AT CANBERRA CLUBHOUSES Urban Rec think the 'third half' is just as important as the first and second. We work with local pubs to get you discounts and deals so you can enjoy a frothy one after the game with your new friends.
INDIVIDUAL REGISTRATION Just because your work mates don't want to play – doesn't mean you should miss out. You can choose to sign up as an individual through Urban Rec for $135.00 per season. That's literally $13.50 per game. Super cheap. Also… a great way to meet new mates. #squad
---
2018 sPRING leagues
---
Events Coming up
---